Join ACV-CSC!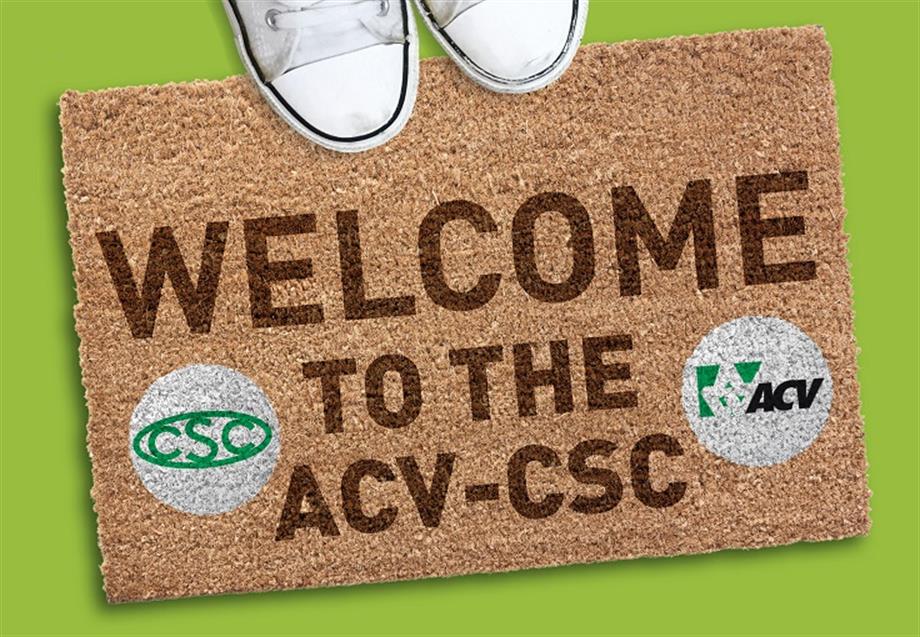 Do you have questions about your employment contract, your rights in terms of employment and income?
Are you unemployed and do you need help to draw up your dossier and look for another job? Do you need information on time credit, travel expenses, leave? Or do you wish to move your career in a completely new direction but you do not know which steps are required?
You can count on ACV-CSC to help you find an answer to all these questions and represent your interests.
Trade union work means tailor-made solutions
ACV-CSC has in fact quite a lot to offer as regards employment and income. ACV-CSC is keen to provide personal service. ACV-CSC possesses the required expertise to advise and assist you on any issue related to your status as a worker.
A membership that benefits everybody
Joining ACV-CSC means more than merely a safe cover if questions arise or in the event of a conflict with your employer or with the unemployment insurance. Our role is to find solutions which benefit your colleagues as well as yourself. This is why we are so much involved in social dialogue. Good collective agreements are important for all workers. Joining ACV-CSC means becoming more resilient and increasing the union's influence. This benefits everybody.
How do you join ACV-CSC?
A brief overview of our services
Membership fees
Membership of ACV-CSC, what's in it for me?
Personal advice
There exists an ACV-CSC point of contact in almost every municipality in Flanders. This is where union members may come to find an answer to any question or problem regarding your income or your work. You may for instance contact us about your contract, the year-end bonus and the premium paid by the union, your wages, time credit, leave, unemployment, illness and accidents (on the workplace).
Free legal aid
ACV-CSC provides its members information, advice and help, as well as legal assistance when the need arises. A membership of at least 6 consecutive months is required in order to be eligible for this assistance.
Free career advice
Do you wish to make the most of your career and do you need career advice? In Flanders, ACV-CSC has created centers where visitors can get information about training possibilities.
Unemployed?
If you should unexpectedly become unemployed, ACV-CSC is there to help you draw up your unemployment dossier and finalize it. If you do have an e-ID and a card reader, you can monitor your unemployment dossier online. You can also see what our action group for the unemployed can do for you.
ACV-CSC benefits
Are you getting married soon? Or are you expecting a baby? If that is the case, you may apply for a benefit paid by ACV-CSC. The amount you will get varies according to the local organization.
Benefit paid by the union
Depending on the sector in which you work, you may often recuperate part of your membership fee since union members are eligible for a benefit paid by the union. An agreement about a benefit paid by the union can be struck on the basis of a collective agreement between employers and unions. As a result, you get a better deal on your membership fee. You can use the website of the trade union federation to which you belong to check whether you are entitled to a benefit paid by the union.
ACV-CSC on the shop floor: union representatives and trade associations
If you have specific questions about your sector or the company you work for, please contact our local militant within your company. If there is no union representative within your company, you may also contact the full-time union official of your trade association. If the need arises, they will negotiate with your employer to find a good solution.
If you haven't found your trade association or if you are in doubt about the appropriate one, please contact an ACV-CSC point of contact down your way.
E-services
Something you also need to know is that once you are a member, you may use our services without even leaving your home. Have a look at our e-services to see what's on offer. The best way to join ACV-CSC is via our website. When they connect, members get access to much more information and they may use additional tools.